What We Do
Centric Leadership Strategies is a consulting firm focused on helping companies retain and grow customer relationships. We take time to understand the path you're on, what's working and what isn't, and learn about your desired outcomes.
Transparency, partnership, and collaboration are critical to success, as is understanding your culture and organizational structure.
We'll use these Guiding Principles:

To guide you through the four Critical Stages of Success: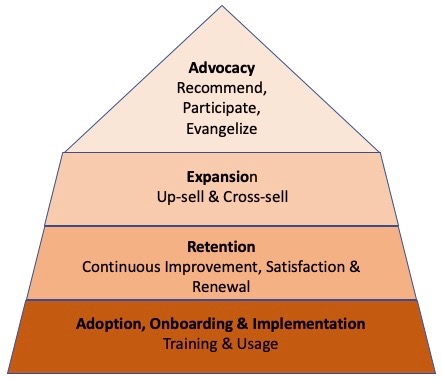 Engagements typically take one of three paths:
Assessment-only engagements enable you to have a clear picture of the gaps between your current state and your desired state. Once complete, you determine if and how to proceed.
Targeted projects enable you to achieve desired results in specific areas with short engagements.
Broad scope programs encompass multiple facets of engagement for a more holistic approach to Customer Success. These engagements drive change at multiple levels within your company for sustained improvement.